Social, Moral, Spiritual and Cultural
Lydgate School has a strong value system. This is a school committed to a deep sense of respect for the individual, to the development of those qualities which allow us to value ourselves, to hear each other, to build supportive and positive relationships.
We seek to create those values at every level, through the public messages given at every assembly or event through to the tiniest and subtlest of interactions which model those values in the life of the school. We have created a structure which means we are able to approach this in a systematic way, and a shared culture which we hope permeates the day-to-day experience of school.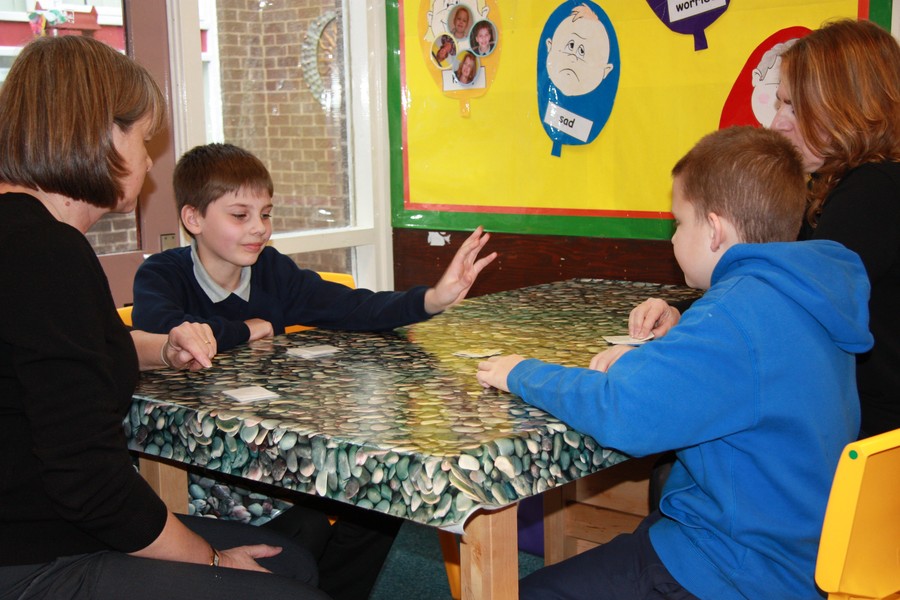 Assemblies and SEAL
For each half-term there is a chart which shows how a particular SEAL theme will be explored week by week in assemblies. The Monday assembly sets the tone, opening up an aspect of the theme for discussion during the week. The SEAL themes for each half-term are:
• New Beginnings
• Good to be me
• Relationships
• Getting on and Falling Out
• Going for Goals
• Changes
These are also accompanied by a religion chart which traces some of the key religious messages on these themes in different religions. Sometimes this forms the basis for an assembly and supports Reflection Time in classes at the end of the day.
Teachers will then take the theme and explore it through the week, using SEAL materials and the RE charts, mediating the material according to their knowledge of the pupils' developmental stages.
Catch You Being Good Cards
Another part of Celebration Assembly which has proved to have a powerful impact is the use of 'Catch you being good' cards. They are read out and posted in the Golden Box in assembly. The young people delight in them – the idea of being 'caught' being good never seems to wear off!
School Council
Part of this process is done with and by the young people. Classes discuss issues, ideas and suggestions for their school council member to take to School Council. The School Council, for instance, come up with the school rules and discuss ways to improve playtime behaviours. They talk about what they want from a member of staff and play a crucial role in staff appointments during the interview process.
Theme Days
Every half-term there is a Theme Day. On Theme Days the normal timetable is suspended and all classes take part in a whole-school activity day centred around a religious or cultural theme. We believe our young people learn RE best from immersive experiences.
These are planned over a two year period to encompass a wide range of religious and cultural festivals. Some of our theme days are annual: our beautiful Christingle Service at the local parish church is a yearly event and part of our extensive celebration of Christmas, which remains our most important festival.
Over the last few years we have celebrated Eid, Diwali, Harvest Festival, Chinese New Year, Lent, Easter among others. We often bring in outside practitioners to deliver workshops, for instance Bollywood Dancing or Chinese dancing. Children will make artefacts (like christingles, or lanterns), learn about holy symbols, dress up, explore the meaning of the festival, sing, paint, make and eat symbolic food and be part of a celebration during the day. Our Harvest Festival was an opportunity to give to a local food bank, and the generosity of our young people and their families was astonishing: they truly responded to the message that we can all give.
This approach also provides further opportunities for our pupils to gain basic skills essential to citizenship and social and emotional development, like working as a team, taking responsibility, problem-solving, being creative and using their initiative.