We understand that the relationships between a child and their families are of fundamental importance in setting the foundations of emotional health and providing continuing emotional
well-being. We like to thank families for lending us their wonderful children, and we try to work with them in a wide variety of ways to create those foundations together: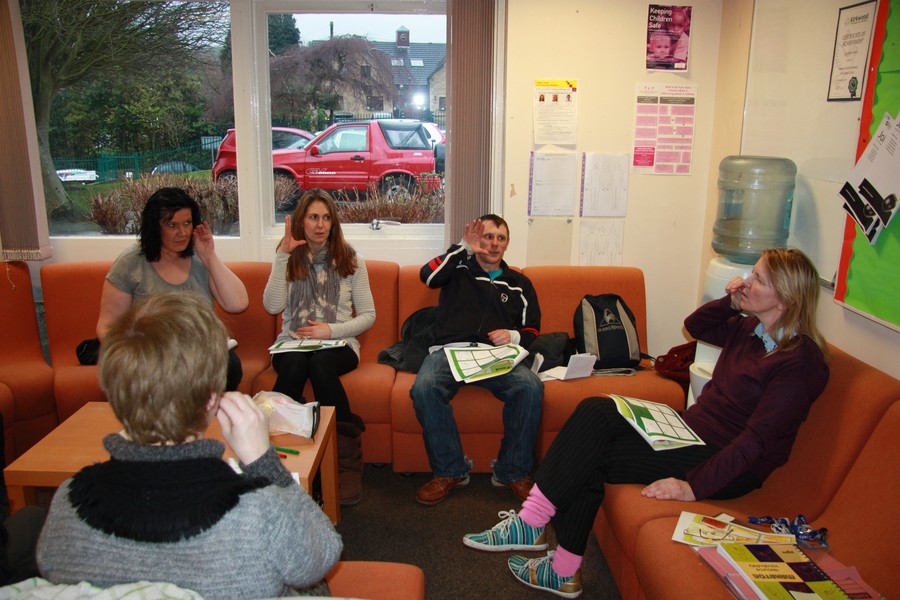 Parents' Evenings and Annual Reviews provide opportunities to meet with the Headteacher, class teacher and other staff to look at progress and to set targets together. We achieve very good attendance at these meetings and will remake appointments, or even occasionally move the venue to home or provide lifts in order to engage parents/carers who are experiencing difficulties

The school holds a wealth of other meetings: Team Around the Child Meetings; Multi-Agency Support Meetings; Looked-After Children Meetings; Children in Need Meetings; as well as more informal meetings when pupils or parents experience issues.

There is regular communication between home and school. This is adapted to suit the family: home/school books; weekly phone calls; emails; texts; letters; meetings; home visits.

From these meetings and contacts we often go on to offer a range of ad hoc support and services for instance visual timetables to support difficult-to-establish routines at home, reward charts, helping to resolve issues that home have struggled with (refusal to give up old shoes!)

We occasionally offer outreach to parents/carers who need support with strategies in the home, especially for those with children on the autistic spectrum

We often offer support with benefits and DLA claims. We have also kept a food bank box from

our local food bank for families experiencing benefits stoppages

We connect families to a range of services to ensure that wider needs are met: the Disabled Children's Services; Inclusion Services; Respite Services; the Disabled Children's Nursing Team; Dentists

We work closely with the Early Intervention Service to offer a range of family support services:, signposting parents to services; linking parents into parenting programmes; giving more targeted personal support to parents who are struggling

We have 4 weekly meeting with Attendance and Pupil support Officers who give active support to parents in partnership with school

We offer classes to parents in school to help them support their young people at home, eg weekly signing classes

At Annual Reviews we actively seek to connect parents/carers to the range of activities on offer outside school

Also at Annual Review in Y9-11 we prompt parents and pupils to begin thinking about their future lives in a sensitive and comprehensive way

We also have an active Parents' Group who support the school (eg with very successful fundraising events) and each other!