As part of our offer some pupils get extra literacy and numeracy support.
We have an Academic Inclusion Officer who delivers support 1:1 or sometimes 1:2.
We identify most of these young people from our data analysis of English and Maths assessments. This is tracked against what is called 'Progression Guidance', a national data base for special needs pupils, showing what sort of progress pupils are expected to make at different ability levels. If a pupil is not making good or outstanding progress the Academic Inclusion Officer will work with them, perhaps once a week for a term. Further data analysis shows that this makes a difference, and the majority go on to make really good progress!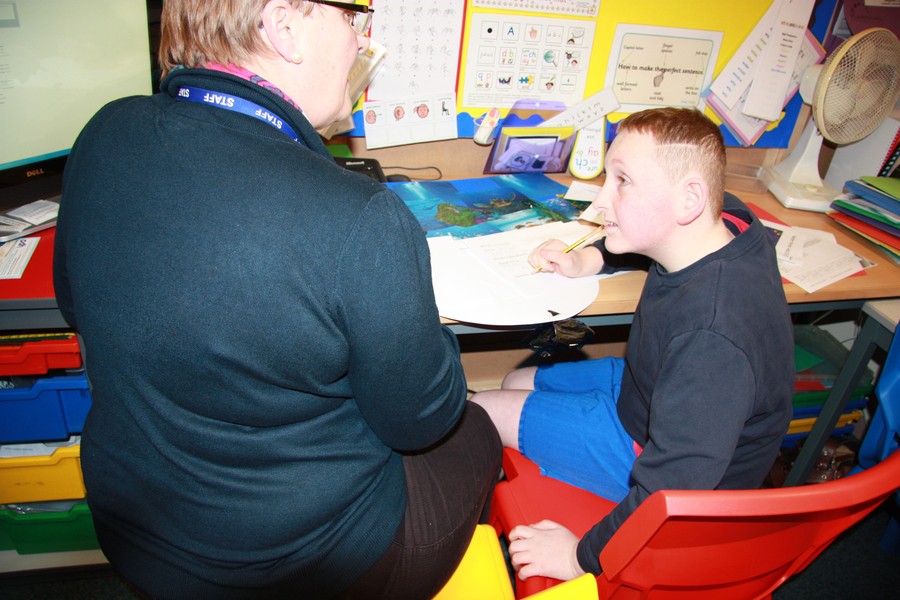 Sometimes we put in a little extra challenge for young people who are more able or who show particular gifts. One example is our 'Project Challenge'. Some of our young people, usually on the autistic spectrum, show remarkable sorting and organising abilities. If trained in a system they will implement the organisation of resources (for example in our Resources Room) in a very methodical and efficient way. We develop systems with them, training and developing these skills. This reflects the way we like to focus on ability, not disability. This idea is based on 'Project Search' which originated in Cincinnati, USA, where people with disabilities have proved their worth in a hospital environment, often doing these types of jobs very effectively.