Mrs Rogers and Miss Coates are the staff in school responsible for safeguarding.
Our School Commitment
Everyone working in or for our school service shares an objective to help keep children and young people safe by contributing to:
· providing a safe environment for children and young people to learn and develop in our school setting
· identifying children and young people who are suffering or likely to suffer significant harm, and taking appropriate action with the aim of making sure they are kept safe both at home and in our school setting.
Lydgate School is committed to safeguarding and promoting the well being of all of its pupils. Each pupil's welfare is of paramount importance. We recognise that some children may be especially vulnerable to abuse. We recognise that children who are abused or neglected may find it difficult to develop a sense of self worth and to view the world in a positive way. Whilst at school, behaviour may be challenging. We recognise that they may exhibit concerning behaviours and at times this may impact on other children either directly or indirectly. We will always take a considered and sensitive approach in order that we can support all of our pupils.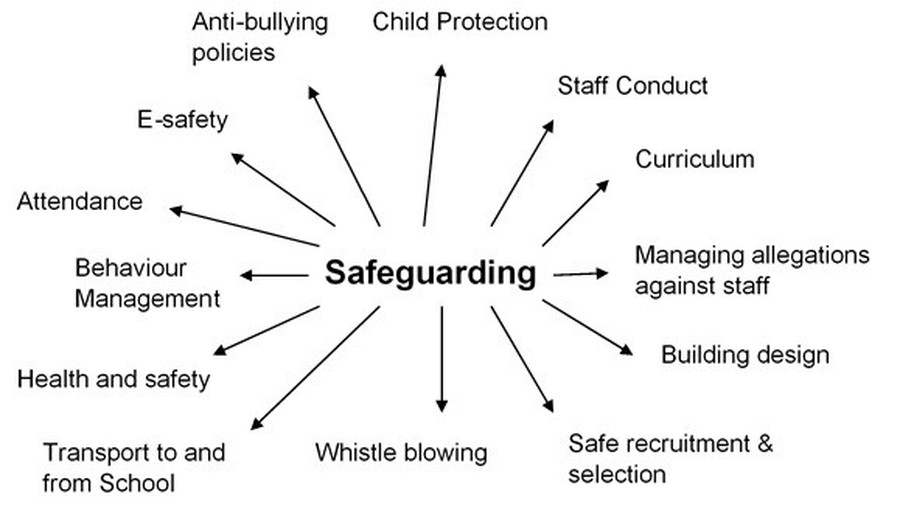 Safer Recruitment and Selection (please download guidance on DBS, Vetting and Barring)
The school pays full regard to DfE guidance 'Safeguarding Children and Safer Recruitment in Education' Jan 2007.
· A DBS Enhanced Disclosure is obtained for all new appointments to our school's workforce through staffing personnel and payroll, (Please see guidance.)
· this school is committed to keep an up to date single central record detailing a range of checks carried out on our staff – a copy is also held at the Personnel and Payroll Unit, Kirklees Council but (this is based upon information provided by the school at appointment please see guidance)
· all new appointments to our school workforce who have lived outside the UK will be subject to additional checks as appropriate
· our school ensures that supply staff have undergone the necessary checks and will be made aware of this policy
· identity checks must be carried out on all appointments to our school workforce before the appointment is made, in partnership with the LA
Safe Practice
Our school complies with the current Safe Practice guidance to be found in Kirklees Safeguarding Procedures at www.kirkleessafeguardingchildren.com.
All staff
are responsible for their own actions and behaviour and should avoid any conduct which would lead any reasonable person to question their motivation and intentions;

work in an open and transparent way;

work with other colleagues where possible in situations open to question

discuss and/or take advice from school management over any incident which may give rise to concern;

record any incidents or decisions made;

apply the same professional standards regardless of gender, sexuality or disability

comply and are aware of the confidentiality policy

are aware that breaches of the law and other professional guidelines could result in criminal or disciplinary action being taken against them.
Safeguarding Information for pupils
All pupils in our school are aware of a number of staff who they can talk to and of their right to be listened to and heard and what steps can be taken to protect them from harm. School's arrangements for consulting with and listening to pupils are through regular school council meetings, student questionnaires and the student self-referral system which is run by a dedicated behaviour support worker at all times. We make pupils aware of these arrangements through whole school assemblies, individual discussion and brightly coloured signage.
Our school will ensure that pupils are made aware that information can be found in Childline posters and helplines.
Partnership with Parents
The school shares a purpose with parents to educate and keep children safe from harm.
We are committed to working with parents positively, openly and honestly. We ensure that all parents are treated with respect, dignity and courtesy. We respect parents' rights to privacy and confidentiality and will not share sensitive information unless we have permission or it is necessary to do so in order to protect a child.
We encourage parents to discuss any concerns they may have with the class teacher, Lower/Upper School Manager, Deputy Head or Head Teacher. We make parents aware of our policy through the school handbook and school website (link to policy) and parents are made aware that they can view this policy on request.
Here are some contacts that you may find useful:
Kirklees Referral and Response Service: 01484 456848
Partnerships with others
Our school recognises that it is essential to establish positive and effective working relationships with other agencies who are partners in the Kirklees Safeguarding Children Board. The school works with a range of agencies, including ESW, Speech Therapist, Educational Psychologist, school nurse, Physiotherapist, CAHMS, Children and Young People's Service, police etc. There is a joint responsibility on all these agencies to share information to ensure the safeguarding of all children.