Everyone in this school is a learner.
We, the staff, continue to go on a journey to teach our young people and to develop our practice to meet their needs. It's a very fascinating experience.
Over the last five years, since this school was redesignated from a school for pupils with moderate learning difficulties to one for those with complex needs, the nature of the provision has had to change radically. Our School Improvement Plans tell the story and we have come a long way. Skills like the range of communication strategies we now employ, our understanding of Nurture, the focus on the role of play, outdoor learning, autism friendly approaches, all have been developed as a result of a determined strategic approach and investment in staff development.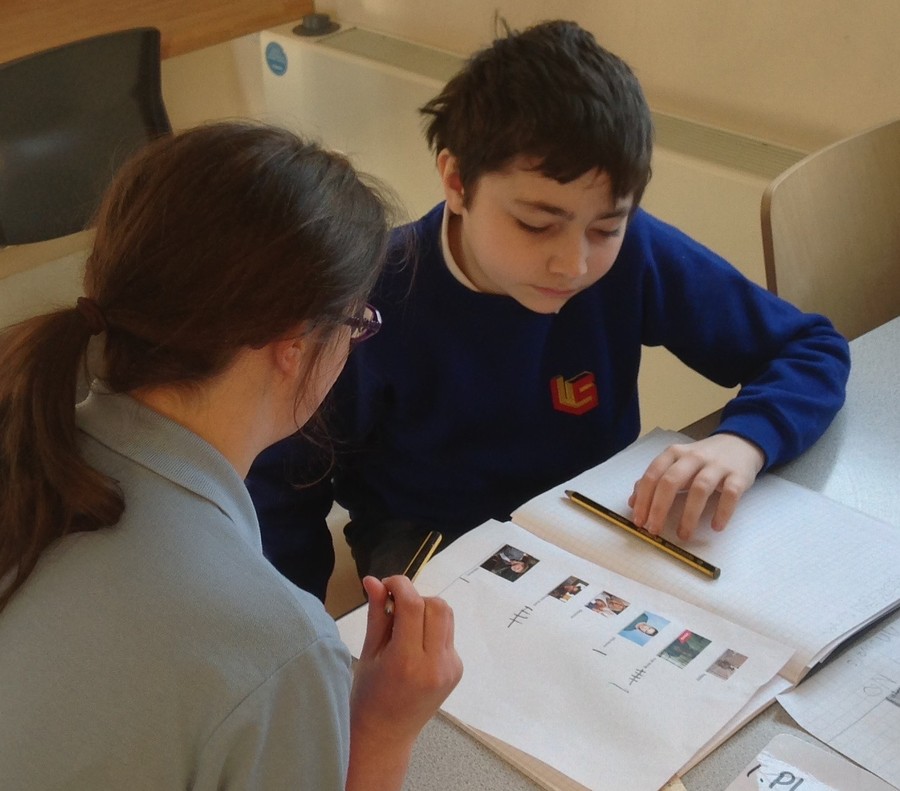 Our strategic decisions are rooted in clear evidence. We audit learning through termly lesson observations. We analyse data from our online markbooks which track pupils' progress closely, using PIVATS and Progression Guidance. We sample work. We track planning and evaluate our curriculum. Outcomes are shared with staff and priorities are agreed. We worry together and look constantly to find ways to unlock our young people's potential.
Once we have identified areas that need development, those priorities feed into the School Improvement Plan, which usually begins to take shape around March and is refined as the financial year comes to an end and next year's budget becomes clearer. This then informs the Performance Management objectives for support staff in the Summer Term, and the teachers' Performance Management objectives at the start of the Autumn Term. Every teacher has a teaching and learning objective drawn from the auditing process.
Lydgate School follows Kirklees guidance on Performance Management for teachers. It is clear from the 2013 report on Teachers' Performance Management that the range of developments the staff has undertaken is extremely impressive, and that those teachers on Upper Pay Scales, TLRs or Leadership points earn their place and contribute powerfully to the school's development.
There have been some notable developments in personal practice, both among teaching and support staff. Skilling up support staff and deploying them in a deliberate and structured way to deliver key pieces of the learning to small groups in a sharply focused way has been one clear area of transformation in practice. Developing learning 'beyond the desk' for teachers has been another.
We feel that our very collegiate approach supports this. We interrogate outcomes from learning audits and reflect on this together. We work with learning partners and use coaching extensively to drive our practice forward in an atmosphere of trust and challenge.
All of this is underpinned by our training. Whole-school issues, identified in the School Improvement Plan, shape the whole-school INSET days. Where teachers reveal a particular need for personal development, the school will source individual courses. Three teachers have undertaken MAs, one member of senior leadership is taking part in the Special Schools' Leadership Programme and both the Head and Deputy hold NPQH. These needs are identified directly from analysis of evidence showing impact on young people's learning and progression. We also track training provision against school priorities.
We feel the shared, collective approach to facing developing challenges gives this staff a powerful shared vision and commitment. Data analysis and lesson observations reveal impact in the classroom and on progress. Outside evaluations, like the one carried out by leadership from other schools taking part in the Special Schools' Leadership Programme, reinforce our conclusions.